Indiana University's Bologna Consortial Studies Program (BCSP) offers qualified undergraduate students an opportunity to study for a full Academic Year, Fall or Spring semester at the University of Bologna for U.S. college credit.
Eligible students from any US institution can be considered as applicants.
The BCSP was founded by Indiana University in 1965 and is now a consortium of six universities (plus eight associate member institutions) that jointly set the program's academic standards. Indiana University's Office of Overseas Study is responsible for administering the program on behalf of the consortium members.
RESIDENT DIRECTOR
Andrea Ricci
Dr. Andrea Ricci is the Resident Director of the Bologna Consortial Studies Program, which was founded in 1965 by Indiana University in collaboration with the Department of Italian at the University of Bologna. Appointed by the Indiana University Office of Overseas Study, Dr. Ricci supervises and administers the program. He also conducts academic advising. During the Fall semester he teaches the BCSP course Cinema of the Italian Economic Miracle.

Dr. Ricci holds a Ph.D. in Italian from Indiana University, an M.A. from the University of Oregon and is an Adjunct Assistant Professor at IU. His undergraduate degree is in English and Spanish Languages and Literatures from the University of Bologna. He previously taught Italian and Film at Princeton University and Middlebury College in Vermont. His academic interests are mostly focused on Italian XX century film and literature.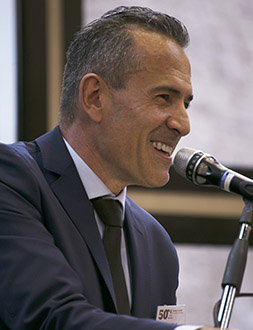 STUDENT SERVICES COORDINATOR
Danielle Di Leo
Danielle, an American who originally came to Bologna as a study abroad student, assists students with university registration, housing, immigration matters, health services, internships and cultural activities. She also collaborates with the University of Bologna's International Relations office on exchange student applications for admission to BCSP consortium member universities. Danielle holds a B.A. from Barnard College in English and Italian and an M.A. in Italian from Middlebury College.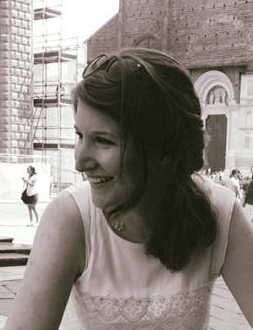 Italian Public Holidays 2019-2020
The university, shops and offices (including the BCSP office) close on national Italian holidays.
Friday, October 4, 2019
Patron Saint of Bologna, St. Petronio
Friday, November 1, 2019 
All Saints' Day
Sunday, December 8, 2019
The Immaculate Conception
From Tuesday, December 24, 2019 to Monday, January 6, 2020
BCSP office closed for winter break
Wednesday, December 25, 2019
Christmas Day
Thursday, December 26, 2019
St. Stephen's Day
Wednesday, January 1, 2020
New Year's Day
Monday, January 6, 2020
Epiphany
From Thursday, April 9, to Tuesday, April 14, 2020
BCSP office closed for Easter break
Sunday, April 12, 2020
Easter Sunday
Monday, April 13, 2020
Easter Monday, Lunedì dell'Angelo
Saturday, April 25, 2020
Liberation Day
Friday, May 1, 2020
Labor Day
Tuesday, June 2, 2020
Republic Day
From Wednesday, July 1 to Sunday, August 30, 2020
BCSP office closed for summer break